Ettatorials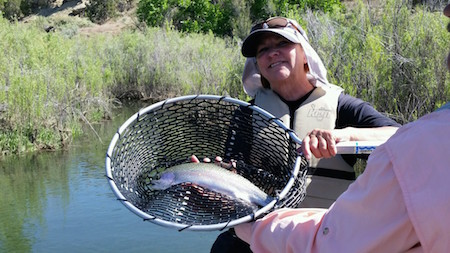 Etta Pettijohn is a former newspaper and magazine editor. The last 10 years of her career were spent editing outdoor magazines, and specializing in wildlife and resource management issues. She is the recipient of the Conservation Communicator of the Year Award in 1998, sponsored by the National Wildlife Federation, Saturn Corp and the Tennessee Conservation League, and has won numerous awards from state and regional outdoor associations.
By Etta Pettijohn
During her campaign for election as a U.S. representative from the 2nd Congressional District, Xochetl Torres-Small emphasized working together, across the aisle, with all political parties -- and touted how she would listen to all her constituents if elected (https://www.youtube.com/watch?v=).
This past weekend the former Sen. Tom Udall staffer did just the opposite of that campaign promise, when she announced a meeting in Truth or Consequences by contacting local Democrat party officials, and not the local media or other interested parties, although she knew at least four days in advance she would be visiting the town.
By Etta Pettijohn
State legislators have attempted for the past five years to raid a fund meant to provide habitat and protections for wildlife – including endangered and threatened species – to fund other agency operations, and risk losing about $14 million in federal funding if they succeed.
Gov. Michelle Lujan-Grisham's proposed budget seeks to transfer $500,000 from the New Mexico Department of Game and Fish's Game Protection Fund to the state Energy, Minerals and Natural Resources Department, which oversees state parks. The proposal would also transfer more than $100,000 from that fund to the Office of the State Engineer to help cover the cost of dam operations.
By Etta Pettijohn
The democrat majority in the New Mexico legislature has advanced a bill to make this a "sanctuary state," prohibiting state and local law enforcement agencies from using any resources to enforce federal immigration law.
Lawmakers on the Public Affairs Committee voted 4-3 to move Senate Bill 196 forward, with all Republicans voting nay. The state's democrat Attorney General had a representative in the hearing to voice his support of such a measure.
If adopted into law, state and local law enforcement officers would not be able to apprehend illegals in the state solely because they are suspected of breaking federal immigration law.
By Etta Pettijohn
Legislation restricting the ownership, sale and handling of firearms cleared one committee in the opening weeks of the 54th session.
Voting along party lines, the House Consumer and Public Affairs Committee advanced several such measures on Thursday after only an hours-long hearing.
Several bills vetoed or declared dead in committee last year are expected to sail through to adoption with a solid majority in both houses and a democrat governor to sign them into law.
Gov. Michelle Lujan Grisham has said she supports a legislative package to expand background checks to all gun purchases; and the adoption of "extreme risk protection orders (ERPO)," which allows family members, spouses, former spouses, stepchildren, and a host of others, to seek temporary court orders to confiscate firearms from someone they contend could hurt themselves or others.