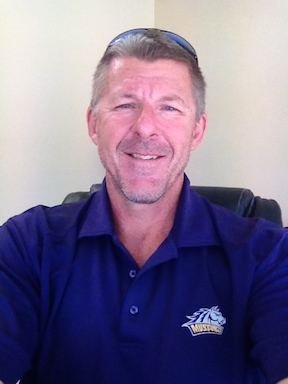 I believe what I say and believe I am right. Thus, the title of my column, Undeniably Right. Take it as you will, that I'm a conservative or I have a huge ego and believe I am always correct. Sometimes those things overlap, sometimes not.
Mike Rowse
Category: Undeniably Right Undeniably Right

Published: 07 January 2022

07 January 2022
To hear Joe Biden and Kamala Harris tell the story of January 6th 2021, you would think this nation would be at war today. Comparing it to Pearl Harbor, the Civil War, or September 11th is one of the most asinine things that has ever come out of a politician's mouth. Thousands of people died in those attacks on America. One person died on January 6th and that person was shot by a capital police officer. But there is one fact about what happened on January 6th that should make you question everything about what has happened since.
Before I ask the question I would encourage each of you to do a quick Internet search and watch the videos from the events of that day. You can see the capitol police officers removing the barriers and literally waving people into the capitol building. Cameras inside the capitol captured what looks more like a tour group taking a leisurely walk through the building rather than an insurrection. No one is tearing paintings off the wall or destroying statues. In fact those that made it into the chambers were actually accompanied by capitol police officers who were casually walking with them and talking to them.
Category: Undeniably Right Undeniably Right

Published: 31 December 2021

31 December 2021
I have not done a random thoughts and observations column for a long time. It's about time we did one again don't you think?
It's interesting that we are starting to see more media outlets publish information that goes against the COVID-19 narrative being pushed by Anthony Fauci, Joe Biden, and big pharmaceutical. Forgive me if I repeat myself, but I don't believe it's because they have suddenly become aware that the entire pandemic has been a scam with the dual purpose of making money for big pharmaceutical and their political friends, along with increasing the power and control of the political elite over the citizens of this country. The change is because they have seen that the masses are becoming restless. They see a storm on the horizon that could bring sweeping change to Congress in the midterm elections. I'm sure their hope is that they can salvage some of the results of their efforts.
All these years I thought Bill Clinton was talking about Monica when he said, "I did not have sexual relations with that woman." I have now come to the realization that he was actually talking about Hillary. I for one believe him.
Category: Undeniably Right Undeniably Right

Published: 24 December 2021

24 December 2021
Merry Christmas to all!

Not much else to say but ask you to contemplate the meaning of the season.
Category: Undeniably Right Undeniably Right

Published: 17 December 2021

17 December 2021
Friday December 17 is National Take Your Gun to School Day. This is not something sponsored by the NRA, USCCA, or any other gun rights group. It is not even a nationally recognized official day. It might actually be sponsored by the Chinese. Some of you that are parents know what I am talking about. This is a 'movement' being pushed on our kids through the social media app, Tik Tok.
Apparently for quite some time, some Tik Tok influencers have been encouraging our children to vandalize their schools. They have been told to go into bathrooms and tear out sinks and toilets; to vandalize their teachers' desks; to destroy facilities; and to spray paint everything they can. Some children have been going along. And now they are being encouraged to take a gun to school to threaten fellow students, teachers, and administration. It has prompted fear in parents and caused some schools to increase security.
Back in our day, if we had a day where we were encouraged to take our guns to school it would have been a good thing. We probably would have compared our hunting rifles and swapped stories about our shooting prowess, including with our teachers and staff. Today it has a much different meaning and I believe is being deliberately manipulated to continue to divide us and scare us.
Category: Undeniably Right Undeniably Right

Published: 10 December 2021

10 December 2021
Political leaders, progressives in the media, race baiters, and their followers have no shame. They care about only one thing and that is the amount of power and money that they can obtain. The most recent example comes as a jury finds Jussie Smollett guilty of lying about being the victim of a hate crime. A jury found him guilty on five of six charges and he now faces up to 15 years in prison.
But let's go back to when the alleged crime occurred. Smollett claimed he was attacked by people wearing MAGA hats, screaming this is "MAGA country". And they not only beat him but put a noose around his neck. It did not take long for the screams of indignation to resound through the Twitterverse. From Joe Biden to Kamala Harris to Joy Reid to Al Sharpton and everyone in between. They denounced the racism of all Trump supporters. And of course called for action along with donations to their causes to fight the rampant racism in America.