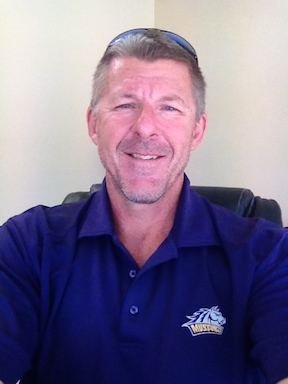 I believe what I say and believe I am right. Thus, the title of my column, Undeniably Right. Take it as you will, that I'm a conservative or I have a huge ego and believe I am always correct. Sometimes those things overlap, sometimes not.
Mike Rowse
Category: Undeniably Right Undeniably Right

Published: 18 March 2022

18 March 2022
Let them drive EVs is the new 'let them eat cake.' The preferred governmental solution to rising oil prices is to have us all run out and buy a Tesla. Like we can afford to take on at least $50,000 in additional debt. I'm sure some of the political elite and their support groups really believe we can run right down and buy a Tesla without any problem. But most know that we can't, and they don't give a rat's patootie. Because of course there is a more important goal for them, and you can bet it has absolutely nothing to do with saving the planet.

Joe Biden and his minions know that Tesla gets most of its aluminum from the 'Trump puppeteers' in Russia. In fact, Elon Must buys most of the aluminum used to make his cars from Rusal, a Russian company that is not currently subject to Biden's sanctions. But the company was once sanctioned by the U.S. Treasury Department for improper business practices.
Category: Undeniably Right Undeniably Right

Published: 11 March 2022

11 March 2022
Too often politicians fail to keep their promises. I often wonder if they ever intended to keep them. They have learned that we will not hold them responsible for failing to do what they tell us. It's an interesting phenomenon; we'll re-elect them even thought they essentially lie to us, but we'll hold our children to a higher standard.
That said, Joe Biden has kept one of his campaign promises; to destroy the fossil fuel industry in America. He said very clearly several times that he would push us to a renewable energy reliant economy, and we are watching him do so. Give him credit for following through.
Estimates from industry analysts believe a barrel of oil will top $160 and could go as high as $220 before the end of the summer. That would push a gallon of gas to $8-10 per gallon. That price is what most renewable energy proponents have said needed to be reached before the U.S. consumer would begin to embrace electric vehicles. Joe has done that. I should probably say Joe has been the puppet for those that push renewable energy sources, but he's been a good one.
Category: Undeniably Right Undeniably Right

Published: 07 March 2022

07 March 2022
You might think that today's topic is kind of fun, but it's also very important.
Category: Undeniably Right Undeniably Right

Published: 04 March 2022

04 March 2022
Before you begin saying that I'm supporting someone with whom I wholeheartedly disagree, understand that I can say they have developed a brilliant strategy without saying I agree with their end goals. Hitler and the Nazis developed methods of conducting war, eliminating their enemies, and created a very effective propaganda machine. It doesn't mean I agree with what they were doing, just crediting how they were doing it. Today's progressives have adopted or developed a very effective method for creating division, promulgating half-truths, and convincing a large percentage of the population that they are victims. Its efficiency and success is admirable from a methodological standpoint.

In 1915 Carter G. Woodson and Reverend Jesse E. Moorland founded the Association for the Study of Negro Life and History (ASNLH) to promote the achievements of black Americans and others of African descent. I thought all people of African descent were black and all blacks were of African descent. Sorry, I digress. Their goal was to educate those about the successes of all people of African descent and those that helped change America for the better.
Category: Undeniably Right Undeniably Right

Published: 25 February 2022

25 February 2022
Absolute disgust. It is one thing to hear media pundits and reporters say that the Ukrainian people should lay down their arms rather than fight against a superior military force. To hear United States military officers like Lieutenant Colonel Daniel Davis, say the same thing is more than troubling. I guess he is representative of the new American military that is more concerned with diversity and equity rather than the ability to defend freedom.
To be sure not all military men and women agree with Davis. It's bad enough that so many Americans would choose living under tyranny as opposed to fighting for liberty and possibly dying, but when our military men and women express the same opinion, our nation is in real trouble. And so is the world.
Maybe the good Colonel has forgotten what a bunch of goat herders did to the two most powerful military forces in the world. I blame the military leadership and the politicians for those failures not the men and women whose boots were on the ground, whether those failures were in Afghanistan or Vietnam.