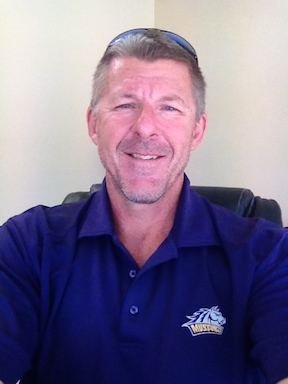 I believe what I say and believe I am right. Thus, the title of my column, Undeniably Right. Take it as you will, that I'm a conservative or I have a huge ego and believe I am always correct. Sometimes those things overlap, sometimes not.
Mike Rowse
Category: Undeniably Right Undeniably Right

Published: 27 June 2022

27 June 2022
This points out how the overturning of Roe v. Wade brings our nation back to the rule of law and puts the law decisions back in the states where they belong.
Category: Undeniably Right Undeniably Right

Published: 24 June 2022

24 June 2022
Over the last six or seven months, it has been difficult to pare down the topics that I could talk about on the radio show. There is so much going on in our world that I feel needs to be shared and discussed but I only have an hour. At this point expanding the show isn't feasible due to time constraints since I have a real job. But now and then it means I should do a random thoughts and observations column.

Joe Biden asks for more money because he says there is going to be another pandemic. Dr Tedros Adhanom Ghebreyesus, director of the World Health Organization, admits in private that the coronavirus likely escaped from the Wuhan lab. My tinfoil hat has been sitting on my head for quite some time when it comes to this topic, but now I think I need to strap it on. I'm not sure how they're going to claimed the monkeypox will be the next pandemic, so watch for something new to come along. Maybe we need to look at the grants Anthony Fauci has been granting to other labs throughout the world for the next virus.
Category: Undeniably Right Undeniably Right

Published: 20 June 2022

20 June 2022
[Editor's Note: I hope I haven't reached the peak, but I did reach stupidity while multi-tasking this morning and forgot to put a line of text, so the silly audio wouldn't lap over onto the next article. So i finally remembered!]
Category: Undeniably Right Undeniably Right

Published: 17 June 2022

17 June 2022
I was listening to Jason Whitlock earlier this week. His opening monologue had to do with votes versus values. His point was the government will never solve problems because in part the people running the government, politicians, are far more concerned with garnering votes than they are with promoting core values. If government could operate on a set of core principles that reflected true values worth promoting, it might have an outside chance of solving a few problems. So what core values do we promote? Why not the 10 commandments?

You can remove the 10 commandments from any religious sect, and I would be hard pressed to find anyone that would disagree with the values these principles provide to a civilized society. I was discussing the idea with a family member who basically agreed but did not think the first four commandments would be appropriate. She was wrong.

To recap commandments 5 through 10 admonish you or remind you to honor your mother and father, to not murder, commit adultery, or steal; to not bear false witness, and to not covet. Most people would agree that these are good principles and expectations by which we could live our lives and thus create a civilized society. These commandments generally have to do with respecting other people.


Category: Undeniably Right Undeniably Right

Published: 13 June 2022

13 June 2022
Climate alarmists continue to lie about climate change. Fear is the name of the game. 
Category: Undeniably Right Undeniably Right

Published: 10 June 2022

10 June 2022
A well regulated Militia, being necessary to the security of a free State, the right of the people to keep and bear Arms, shall not be infringed. That is a specific and clear statement. You recognize it as the Second Amendment to the Constitution of the United States. It of course has become a focal point of the discussion and/or argument about any legislation that would infringe upon that right.
The right to keep and bear arms is the right to defend ourselves. This is a right given to us by God and should not be infringed upon by any governmental entity created by man. Yet we have laws on the books that do infringe upon that right. For example, if you are convicted of certain felonies, you are told you cannot own a gun. Additionally, if you were deemed to be mentally unstable or unfit in some manner, you may also be denied your right to own firearms.
I'm going to say something that will likely be offensive to most people reading this, no matter which side of the gun control debate they place themselves. Any law that abridges an individual's right to keep and bear arms is unconstitutional and therefore should be held null and void.
Category: Undeniably Right Undeniably Right

Published: 03 June 2022

03 June 2022
I was reading an article in the Atlantic. The author was Renee DiResta, a self-described advocate for truth and free speech. As with most of those so-called protectors of our right to free speech that sit on the left side of the aisle, she is a very strong advocate for censorship. Her target this time is Elon Musk and his takeover of Twitter. She claims that Twitter was designed to be and had evolved into a true platform of free speech, albeit with some limitations. Musk, she opines, will turn it back into a hate-filled platform used to spread all manner of hatred, bigotry, terrorism, and unrest.
In the mind of the progressive leftist, banning certain types of free speech is OK. Diresta explains her position in part by saying, "taking down terrorist propaganda, minimizing bad information during a pandemic, handling a litany of rumors and lies about election theft." And there lies the rub. While she brings the reader in to her circle of influence by talking about terrorists such as ISIS or white supremacists, things that we all despise, she throws in anyone who might question the science or point out abnormalities in the election process. In her mind of course, anything that threatens the power of those she supports needs to be silenced. It is a tactic that we have seen the progressive left use successfully.