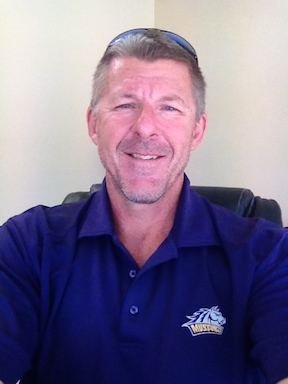 I believe what I say and believe I am right. Thus, the title of my column, Undeniably Right. Take it as you will, that I'm a conservative or I have a huge ego and believe I am always correct. Sometimes those things overlap, sometimes not.
Mike Rowse
Category: Undeniably Right Undeniably Right

Published: 29 September 2023

29 September 2023
One of the undeniable truths in my world is that politicians continue to lie to us because they believe we are gullible and dumb. They aren't necessarily wrong since we continue to re-elect them to office in spite of their hypocrisy and inability to keep their promises. In the past they tried to hide their hypocrisy or lie about it, but these days it seems they just don't care.
The most recent example of their illogical and hypocritical plans has to do with transgender kids. Think about all of the things a child, under 18 years of age, cannot do without parental permission. They cannot see an 'R' rated movie; get a tattoo or piercing; buy alcohol or a gun; enter into a binding contract; the list could go on and on. Except, of course, for being able to make the significant life altering decision to 'change' their gender using chemicals or surgical intervention. Parental permission is not only not needed, but also illegal for a parent to be involved, unless of course they support the decision unequivocally. How is it that the one thing the parents are kept out of, is the one that has the most significant consequences?
Category: Undeniably Right Undeniably Right

Published: 22 September 2023

22 September 2023
As the move towards reparations gains speed, the practical implication of the plan becomes very complicated. Angela Davis, former Black Panther and vocal advocate for reparations, finds out her ancestors were on the Mayflower and owned slaves. More broadly, only 3% of the population in America owned slaves and about 15% of slave owners were not white. There were not only free blacks in America, but black Americans owned approximately 13,000 slaves. Lesser known, there's the story of the five civilized tribes who also engaged in slavery.
Most of us have at least a passing knowledge of the Trail of Tears. We know that Andrew Jackson, along with many other politicians, forced the Cherokee, Choctaw, Chickasaw, Creek, and Seminole tribes to relocate to Oklahoma. The trek cost them hundreds of lives. What is less known is that these civilized tribes owned several hundred black slaves. The slaves made the trip with them. When the tribes reached their destination, their leaders, such as John Ross of the Cherokee tribe, rebuilt their wealth on the backs of slaves, purchasing more in the process.
Category: Undeniably Right Undeniably Right

Published: 18 September 2023

18 September 2023
I wonder what he's offended about? I will give it a listen to find out.
Category: Undeniably Right Undeniably Right

Published: 15 September 2023

15 September 2023
Politically, just about everything we see is orchestrated. The only question is, who is actually pulling the strings and what is their long-term goal? How deep does the conspiracy go? Is it a group of very rich and very powerful people that run companies like Vanguard, BlackRock, and State Street? If so, how much do they really orchestrate? Are they micromanagers or do they set the long term broad range goals and let their minions run the day-to-day operations? We might never know but that's not the purpose of today's column, it's rather to point out that on some level what we've seen in the last couple of weeks raises some significant questions.
Category: Undeniably Right Undeniably Right

Published: 11 September 2023

11 September 2023
I, too, am wondering what this one is about. Join me in listening to it.
Category: Undeniably Right Undeniably Right

Published: 02 September 2023

02 September 2023
In today's world we are being told not to ask why. We are not to question the "science" when it is the science supported by the government in spite of the fact that those in government told us the science was something different. We are told we have to accept educational dogma without question. The list goes on. If you do ask questions that might expose the indoctrination, you are 'cancelled'. Worse, you may now be put in jail.

We have seen 2 significant 'natural' disasters recently: Lahaina fires and the Florida Hurricane. The governments' response, federal & state, could not have been more different. In Lahaina, the only rapid response from any governmental entity was to bring in cadaver dogs and the national guard to keep people out. Barriers are being set up along with walls to keep prying eyes out. Assistance with food, water, medical supplies, and more was severely lacking.


Category: Undeniably Right Undeniably Right

Published: 25 August 2023

25 August 2023
For as long as I can remember, the phrase 'don't tell your parents' was not a good thing. Unless it was grandma or grandpa giving you chocolate cake for breakfast. Otherwise it was an adult trying to harm a child in some way shape or form. Whatever they were doing was not good for the child and might land that person in jail. My how that has changed.

We now have government officials and school administrators telling children not to tell their parents what is happening in their lives. Politicians are passing laws making it illegal to notify the parents of a child if they want to live as something other than what they currently are. That could be a different gender or even live as something other than a human being. I've read multiple stories about administrators allowing children to claim they are a cat or a dog or a cartoon character and allowing them to behave in whatever manner they wish. When a child acts out in this way it can be an indicator of a significant emotional or mental health issue. That is when the parents need to be involved.