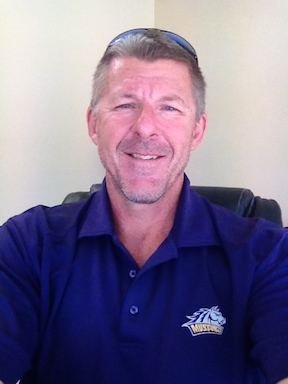 I believe what I say and believe I am right. Thus, the title of my column, Undeniably Right. Take it as you will, that I'm a conservative or I have a huge ego and believe I am always correct. Sometimes those things overlap, sometimes not.
Mike Rowse
Category: Undeniably Right Undeniably Right

Published: 27 March 2023

27 March 2023
I know what I think is the real America, but what does Mike have to say? Listen and find out.
Category: Undeniably Right Undeniably Right

Published: 16 March 2023

16 March 2023
Republican candidate for the party's nomination for president, Nikki Haley, is talking about reforming Social Security in order to maintain its solvency. She's also mentioned Medicare and Medicaid as needing reform. As with most politicians her solutions are not solutions at all but rather putting another Band-Aid on a patient that had his leg ripped off buy a bear.
Planning for one's retirement should be not only an individual responsibility but an individual choice. The government's involvement should not exceed anything more than providing a favorable tax treatment of those savings and ultimately the distribution of those savings. Having the government run any type of pension plan takes away our ability to plan our retirement. We have no idea how much we will get when it's all said and done because rules will change. Just look at what is happening in France.
The return on our investment is abysmal. Some people prefer to take more aggressive investments, while others prefer a conservative approach. Some even decide to put their money in real estate or a business that they own and run hoping to sell someday for a profit. Trying to treat everyone the same doesn't work. If people don't have the discipline to do it themselves then you can let them opt in voluntarily to some form of Social Security but let it be their choice.
Category: Undeniably Right Undeniably Right

Published: 10 March 2023

10 March 2023
When you get to be my age you realize that you've never seen or heard it all. There are times in all of our lives where we think we just have seen the dumbest thing that anybody could do, yet you find out someone will come along to top that. It used to be someone saying "hold my beer" then doing the most redneck thing you could ever think of. Too often theses days, the head shaking behavior comes out of our political world.
Sam Roth, a staff writer at the Los Angeles Times, wrote an article expressing his deeply felt guilt at being able to breathe cleaner air than his fellow Los Angeles residents that happen to be minorities. Roth was writing about a recent study published in a peer reviewed journal, Urban Review, that claims WHITE Angelinos are poisoning the air breathed by black and Hispanic residents while being able to breathe air that is cleaner.
Category: Undeniably Right Undeniably Right

Published: 06 March 2023

06 March 2023
Wondering why he's shaking his head? I wonder if it's the same reason I'm shaking mine? Going to listen to find out.
Category: Undeniably Right Undeniably Right

Published: 24 February 2023

24 February 2023
On the radio show and a couple of times in this column we have talked about NFL coach Eric Bienemy. Eric has been something of a poster child for the race baiters not only in sports media but also people like Jake Tapper at CNN. Eric has interviewed for a head coaching position 15 times and has been passed over 15 times. The narrative, of course, is that NFL owners are racist and will not hire him because he's black. Despite the fact that on at least three occasions, a black man was hired for the position. As we know, facts do not matter.

On paper Bienemy would seem to be a highly sought after head coach candidate. As the offensive coordinator for the Kansas City Chiefs, he has helped guide them to three Super Bowl appearances and two Super Bowl victories in five years. Patrick Mahomes is already considered the best quarterback in the league and some people say he will surpass Tom Brady as the greatest of all time. But since Bienemy has not reaped the rewards that other assistant coaches, such as Kevin O'Connell and Mike Daniels, of the Minnesota Vikings and Miami Dolphins respectively reaped after their teams one Super Bowls, the race baiters are pointing to the color of his skin as the reason.