Undeniably Right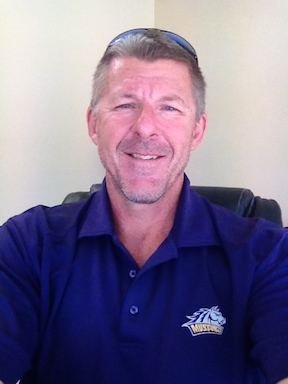 I believe what I say and believe I am right. Thus, the title of my column, Undeniably Right. Take it as you will, that I'm a conservative or I have a huge ego and believe I am always correct. Sometimes those things overlap, sometimes not.
Mike Rowse
The House Oversight committee house decided there's a problem and they need to Fix it. Some of you might be aware that the NFL has been investigating claims of sexual harassment and a hostile work environment in the Washington football team organization. I believe the investigation has been ongoing for over a year with at least 630,000 emails and almost as many documents being reviewed by league officials. so far the only outcome has been the leaking of a handful of those emails in which the Las Vegas Raiders head coach, Jon Gruden, made some offensive statements. He has been terminated from his position and must wear the scarlet letter for the rest of his life, even though some of those comments were taken out of context and did not mean what people thought they meant.
Once again we have politicians and some in our society deciding that government is the problem solver for the solution that we need to redress wrongs that we might have suffered. it appears that many of the politicians and people complaining to them think the investigation is taking too long and that they might be covering up evidence that would implicate not just front office staff but the owner of the football team. It seems to me that when you're looking at over 1,000,000 documents and having to conduct multiple interviews it's going to take awhile. I would think we definitely want the truth to be told.
I grew up in a time when comedy pushed the boundaries. Lenny Bruce, George Carlin, and others make fun of people in things that they thought work wrong. Movies like Blazing Saddles and Airplane allowed us to laugh at ourselves and each other. To many of us it broke down some of the barriers that might have kept us apart because we were different. Turns out we're more alike than we thought while still having differences, but it made us human and approachable.
Netflix aired the comedy program featuring Dave Chappelle's standup. I have yet to see the program but know several people who have watched it. To a person they have said it is hilarious and spot on. It doesn't denigrate any one group but points out some things that are actually true in a funny way. Of course, in today's society some of those groups are offended.
Netflix CEO Ted Sarandos knew that some of the content of the show would be deemed offensive by some groups. He sent out a memo prior to the airing of the special advising managers how to deal with this situation. Several transgender employees of Netflix were offended and upset. They claim that such humor can marginalize them as human beings. They also believe that it can promote heat and endanger their lives.
One of the themes that has been constant on the radio shows is that politicians believe we the people are stupid. I'm convinced that many of them believe this because when they are campaigning, they will tell us what we want to hear, such as cutting taxes, then they go off to Washington DC or the state capitol and do whatever they want. We then reelect them. This is probably true with a certain segment of our population who prove over and over again that they are stupid. Those that promote socialism would fall into that group.

Joe Biden has become one of the best examples of my hypothesis. He has lied to us more blatantly in the first nine months of his time in office than any other individual I can recall. He is like the Iraqi general who went on television to tell the world that United States forces were not in Baghdad, and the video showed American tanks driving behind him. Don't believe your lying eyes, listen to what I tell you.

This week Joe Biden said we needed to spend $5 trillion to get this economy going again or we were in danger of falling behind economically. That is not true in any way shape or form. He is motivated by wanting to spend $5 trillion for a variety of projects, most of which are worthless, harmful, or politically motivated in order to gain more control over us. Money is the ultimate tool that fuels a politicians power trip.


As many of you know I spent almost two decades as the radio voice for Western New Mexico University athletics. That gave me access to many of the internal workings of an athletic department: not just at WNMU but also at other universities that we visited regularly. Some of you may know there are significant changes being implemented in college athletics over the last several months. Athletes can now be paid for their name, image, and likeness. But it may not stop there.

The National Labor Relations board issued a statement this week that classified student athletes as employees of the university. This is a new designation because in the eyes of many they are not employees. These are student athletes, many of whom are receiving a scholarship to play for that particular university or college. Technically because they are receiving something of value, you could say that they are employees because under some workers compensation laws they would have to be covered as employees or they could have to include the compensation they receive on their income tax. For example many ranch employees who receive free housing have to include the value of that not just for workers compensation but on their income tax. But this has not been the case in the past.

Many student athletes have complained that they cannot have a job while participating in athletic endeavors. Thus, they don't have any walking around money or money to purchase a pizza or a beer. My solution has been to pay them similar to other work study students, those who might work in the library or the business office for example. often these students are paid $10 an hour for their work time. You could do the same with all student athletes, paying them for the hours they are required to practice or participate in a sporting event. Unfortunately no one listens to me.