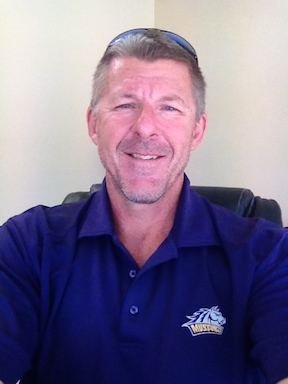 I believe what I say and believe I am right. Thus, the title of my column, Undeniably Right. Take it as you will, that I'm a conservative or I have a huge ego and believe I am always correct. Sometimes those things overlap, sometimes not.
Mike Rowse
Category: Undeniably Right Undeniably Right

Published: 02 December 2022

02 December 2022
Microtransactions. Not microaggressions, although I'm sure some white-sock Croc-wearing liberal will call them microaggressions. Microtransactions are upcharges being implemented by luxury car manufacturers. The charge allows the vehicle owner to use certain features on the car they have already purchased. The practice has many owners upset and even some legislators are considering passing laws to prevent the practice.
The practice can range from what Mercedes is doing, charging $1200 a year to owners of electric vehicles if they would like quicker acceleration and more power, to BMW which charges owners of its electric vehicles a monthly subscription if they would like to use the heated steering wheel and seats feature. Other companies are charging for use of the navigation software or similar programs and features. Car owners are upset that they must pay for the use of features that they believe they already paid for in the purchase price.
Category: Undeniably Right Undeniably Right

Published: 25 November 2022

25 November 2022
I've been casually watching the World Cup, only because it's been on TV in the bars/restaurants I've been frequenting while in Minneapolis. What's been more interesting to watch is how the host country, Qatar, has lied to the organizers and those attending. And so many are surprised that what was promised is being taken back.
In case you haven't noticed, Qatar is one of the most 'restrictive' countries when it comes to regulating the behavior of its citizens and its guests. They enforce very strict rules in compliance with their interpretation of Islamic law. Public consumption of alcohol is almost completely prohibited. They do allow some bars in tourist hotels. Dress codes for women, including visitors are also strictly enforced. Free speech is not tolerated to a great extent, which also means don't express support for prohibited lifestyles.
Category: Undeniably Right Undeniably Right

Published: 19 November 2022

19 November 2022
Elon Musk is getting off to a somewhat rocky start in trying to change the culture, tone, and atmosphere of Twitter. Some of that is to be expected given the intolerant culture of the previous administration coupled with a businessman focused on profit gaining control. However, the self-described champion of free speech is finding that it's not as simple as he might have thought.
Maybe Elon is letting some emotions control his decisions; no one likes to be criticized or called intolerant and Elon is no different. Even though he withstands the criticism most of the time, his announcement of how Twitter will handle 'hate' or 'negative' tweets shows that he's falling into the trap being set by those that want to control the narrative.
Category: Undeniably Right Undeniably Right

Published: 14 November 2022

14 November 2022
I bet you have a pretty good idea, why now. But I, too, am going to listen to find out why.
Category: Undeniably Right Undeniably Right

Published: 11 November 2022

11 November 2022
Way to go in New Mexico! Even though most of you know that our state is dead last in almost every measurable metric that affects our quality of life and our opportunities, you have reelected the party that has been in charge for the last 30 years. Why you would think things are going to change now, I cannot comprehend. Why you would blame the Republicans who have not had control of the governorship or both houses of the legislature at any time in the last 30 years, is not surprising but still disappointing. You will get what you voted for; unfortunately, so will our children.
Category: Undeniably Right Undeniably Right

Published: 07 November 2022

07 November 2022
Have you ever seen the book "How to Lie with Statistics?" I remember that some graduate students had to read it as part of their Statisics courses. Seemingly, too many people have learned the lesson?
Category: Undeniably Right Undeniably Right

Published: 04 November 2022

04 November 2022
Politicians like to talk about solving problems. They like to act as if they are solving problems. Rarely, if ever, do they actually solve problems. Most often they only create more problems which then need to be solved and perpetuate the game that they play. Criminal justice reform is just one example of how politicians always talk about solving the problems but never do anything substantive.

Wednesday morning Marion County sheriff's deputies in Ocala FL responded to a call at a Lowes store. where the manager had reported a man acting strangely and exposing himself to women. Officers were told that Christopher Todd Piscitelli had started a fire in a bucket in the parking lot, then approached two women, exposing himself to them. When the manager arrived, Piscitelli knocked over a parking lot sign, attempted to get into a rental vehicle, then exposed himself again.