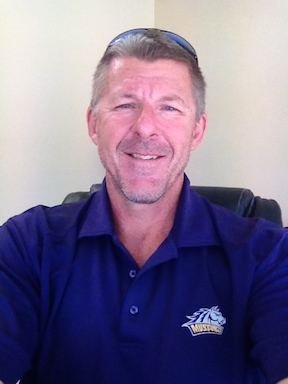 I believe what I say and believe I am right. Thus, the title of my column, Undeniably Right. Take it as you will, that I'm a conservative or I have a huge ego and believe I am always correct. Sometimes those things overlap, sometimes not.
Mike Rowse
Category: Undeniably Right Undeniably Right

Published: 06 August 2021

06 August 2021
Politicians are often successful in getting reelected because they know the majority of Americans are not paying attention often enough to realize that these elected officials are not keeping their campaign promises. So many politicians promised to cut taxes on the middle class or to improve the plight of what they describe as downtrodden groups, yet nothing changes. Blacks and Hispanics are still discriminated against and do not have the same opportunity as whites despite the promises politicians have made over the last 40 years.
Congressman Andy Biggs is a member of the house foreign affairs committee that is releasing its report on the origination of the coronavirus. There is significant documentation including emails, internal memos and testimony that prove the coronavirus was released from the Wuhan lab, possibly deliberately or possibly by accident. Even if by accident, congressman Biggs points out that the evidence indicates China allowed the virus to escape to the rest of the world and there can be no doubt that that was deliberate.
Category: Undeniably Right Undeniably Right

Published: 30 July 2021

30 July 2021
There is no doubt a lot of confusion among the general population of citizens in this country about what is actually true. What the issue is does not matter, as long as politicians and the mainstream media are involved. Neither doesn't matter with which party the politicians are affiliated. They will use words in a manner that gives them the ability to say they were telling the truth, while in reality, they were stretching it to the breaking point.
Republican senator Shelley Moore Capito is a perfect example. Capito is a member of several committees including appropriations, environment and public works, and commerce, science, and transportation. She has been intimately involved with creating the infrastructure bill, including being involved in the negotiations between the two houses of Congress to come up with a bipartisan bill.
In an interview on Fox Business News, Senator Capito took umbrage with the claim made by Tim Scott, Ted Cruz, and others who voted against continuing negotiations and debate on the bill, that there was not a legislative work up available to them for review. This means they could not identify what projects were going to be included or excluded from the bill and how the funding was going to be raised. Senator Capito claimed that this was a "blatant lie." My first thought was to wonder why these individuals can make such strong claims when they are diametrically opposite.
Category: Undeniably Right Undeniably Right

Published: 26 July 2021

26 July 2021
The erosion of our founding principles as a country and society continues. The latest entry into the march towards socialism is the National Football League. I know many of the people running the teams and the league went to school around the same time that I did, thus I know they were taught about the founding principles of this nation. Unfortunately they've either forgotten or they have put politics above principles.
Yesterday the NFL announced their policy regarding COVID and the potential impact upon their season. To say it is harsh is an understatement, especially in light of the way they are ignoring individual rights. To summarize the policy, if an unvaccinated player or staff member contracts COVID and then spreads it to enough of the team or staff that the game must be cancelled, that team will forfeit the game, their paychecks for that game, and the organization must pay the lost revenue suffered by the opposing team. That is going to run into the 10s of millions of dollars. Interestingly if a vaccinated player contracts COVID, spreading it to others, there is no penalty. Talk about ignoring science.
The science shows that even vaccinated people can contract and spread the disease to others. The science overwhelmingly shows that a person who contracted and recovered from COVID has a stronger immunity not only for contracting the virus but spreading it to others. At best, the current shots designed to vaccinate people are around 65% effective. Those who have developed antibodies the natural way are north of 80% effective.
That leads us to the question of how are they going to prove who contracted the virus first? How can they identify it was someone who had taken the vaccine as opposed to someone who didn't? It sounds to me, based upon reading the policy and statements made by league officials that unvaccinated players or staff will be assumed guilty. Odd, I thought innocent until proven guilty was a core principle of our nation's legal system.
Category: Undeniably Right Undeniably Right

Published: 19 July 2021

19 July 2021
Anyone that thinks we are not headed for a tyrannical form of government, whether it be a tyranny light (socialism) or tyranny heavy (communism) has not been paying attention. For quite some time our politicians have, at best, skirted around the limitations put up on our federal government by the Constitution and related documents. Now it seems they are completely ignoring it.
Four a couple of weeks, Joe Biden and social media companies have been at odds. It's strange since Facebook, Instagram, Twitter, Google and other big tech companies have done the bidding of the far left for quite some time. Joe Biden has now said social media is responsible for killing people because they are allowing 'misinformation' to be disseminated upon their platforms. Biden believes that legitimate discussion and publishing of scientific facts about vaccines or the seriousness of the delta variant, is misinformation.
Even though these social media platforms will remove posts or put a Fact Check article with a post that meets the administration's definition of misinformation, it's not enough for the Biden administration. Joe Biden called this past weekend for social media companies to not only remove the articles, but to also ban anyone who shares them. It seems to me that if it's science, then open and honest debate is necessary. If any of that debate is censored, it becomes propaganda.
Category: Undeniably Right Undeniably Right

Published: 12 July 2021

12 July 2021
If you listen to the radio show you know that I have concerns about where the police reform movement will ultimately take us. It is highly likely, in my opinion, that many of these people defunding the police and calling for a complete overhaul of the current system of public safety want a national police force. The move by the capitol police to open field offices might be the next step and indicate which entity will take control or the lead in this movement.
If you would like to see a little preview of what a national police force would look like, especially at the control of a federal body heavily influenced by politics, just take a look in Michigan. Attorney general Dana Nessel announced last week that the Michigan State Police will be investigating those who are making claims about the integrity of the Michigan election process. The attorney general said that a Republican led Senate committee issued a report saying, that while they did find areas of concern, they did not find systemic fraud in the election process. That is significant in the way they phrased it, since a federal judge found that the Michigan Secretary of State overstepped the bounds of authority in dealing with absentee ballots. There may not have been systemic fraud but the evidence is that there were votes counted, potentially enough to reverse the election results, that should not have been counted