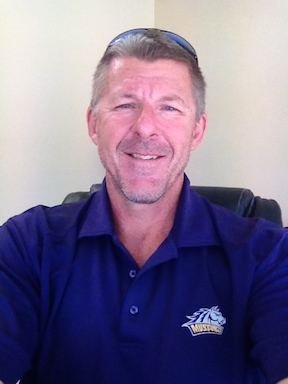 I believe what I say and believe I am right. Thus, the title of my column, Undeniably Right. Take it as you will, that I'm a conservative or I have a huge ego and believe I am always correct. Sometimes those things overlap, sometimes not.
Mike Rowse
Category: Undeniably Right Undeniably Right

Published: 04 April 2022

04 April 2022
This podcast looks at an action taken by a company when an employee stated a fact:
Category: Undeniably Right Undeniably Right

Published: 01 April 2022

01 April 2022
One of the undeniable truths of life is that people are very trusting. When someone is telling us something our first reaction is to believe them because we don't think they would lie to us. That's why politicians keep getting re-elected even though they rarely keep the promises they made to us during their campaigns. Over the years, the lies have become more blatant because the politicians have not been held accountable and know they can say whatever they want and enough people will believe it.
Joe Biden proved that again this week when he was talking about the 9000 oil leases that are currently inactive. He wants to punish oil companies for not drilling on those leases. Here's The truth about those leases. According to his own Department of the Interior, half of those leases have not yet been permitted by the federal government. 2000 of the leases that have been permitted are currently the subject of litigation brought by environmental groups and cannot be developed. So that leaves about 2500 that could be developed but that takes time. Some of them may not even have oil or gas. I would bet Joe Biden didn't even discuss that with his cabinet secretary because he doesn't care, knowing he can say whatever he wants in the media will not only support him but 40% of Americans will believe him.
Category: Undeniably Right Undeniably Right

Published: 25 March 2022

25 March 2022
As gas prices create more pain at the pump for the average citizen, politicians are looking for ways to be magnanimous and act like they care. Their efforts range from temporary reduction in gas taxes to stimulus payments. None of them will address the underlying problems or causes of high gas prices and inflation in general.
California governor Gavin Newsom announced a $400 payment to be issued to California residents who own cars. The $400 would be issued only up to two cars per person, so people like Jay Leno and LeBron James will get short shafted. It's unclear whether or not people with electric vehicles will receive the payment. I'm sure they will as a reward for being environmentally conscious. Never mind that such payments are inflationary and will damage the economy further.
Other states are reducing, temporarily, the amount of taxes collected on a gallon of gasoline. California is actually doing it also. But again it is a temporary "solution" that does not address the underlying causes.
Category: Undeniably Right Undeniably Right

Published: 18 March 2022

18 March 2022
Let them drive EVs is the new 'let them eat cake.' The preferred governmental solution to rising oil prices is to have us all run out and buy a Tesla. Like we can afford to take on at least $50,000 in additional debt. I'm sure some of the political elite and their support groups really believe we can run right down and buy a Tesla without any problem. But most know that we can't, and they don't give a rat's patootie. Because of course there is a more important goal for them, and you can bet it has absolutely nothing to do with saving the planet.

Joe Biden and his minions know that Tesla gets most of its aluminum from the 'Trump puppeteers' in Russia. In fact, Elon Must buys most of the aluminum used to make his cars from Rusal, a Russian company that is not currently subject to Biden's sanctions. But the company was once sanctioned by the U.S. Treasury Department for improper business practices.
Category: Undeniably Right Undeniably Right

Published: 11 March 2022

11 March 2022
Too often politicians fail to keep their promises. I often wonder if they ever intended to keep them. They have learned that we will not hold them responsible for failing to do what they tell us. It's an interesting phenomenon; we'll re-elect them even thought they essentially lie to us, but we'll hold our children to a higher standard.
That said, Joe Biden has kept one of his campaign promises; to destroy the fossil fuel industry in America. He said very clearly several times that he would push us to a renewable energy reliant economy, and we are watching him do so. Give him credit for following through.
Estimates from industry analysts believe a barrel of oil will top $160 and could go as high as $220 before the end of the summer. That would push a gallon of gas to $8-10 per gallon. That price is what most renewable energy proponents have said needed to be reached before the U.S. consumer would begin to embrace electric vehicles. Joe has done that. I should probably say Joe has been the puppet for those that push renewable energy sources, but he's been a good one.
Category: Undeniably Right Undeniably Right

Published: 07 March 2022

07 March 2022
You might think that today's topic is kind of fun, but it's also very important.