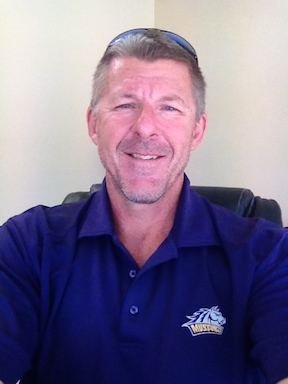 I believe what I say and believe I am right. Thus, the title of my column, Undeniably Right. Take it as you will, that I'm a conservative or I have a huge ego and believe I am always correct. Sometimes those things overlap, sometimes not.
Mike Rowse
Category: Undeniably Right Undeniably Right

Published: 17 September 2021

17 September 2021
I've been in Costa Rica with my family for the past week. It's our last full day and as you might imagine, I have some observations about this country and ours, as do some of the people I've met during our stay. I can tell you they have proven some of the undeniable truths of life I often talk about on the radio show.
The national saying is 'Pura Vida' or pure life. Loosely it means they are living a pure, unadulterated life that brings true happiness. There is no doubt that the people here are very happy. They appreciate what they have, even though I suspect many in the U.S. and other first world countries might wonder what they have to be happy about. It's not about material wealth or accumulation, it's about what you NEED and appreciating when you have it.
Category: Undeniably Right Undeniably Right

Published: 03 September 2021

03 September 2021
We have pulled out of Afghanistan. We no longer have a diplomatic or military presence there. The country is once again ruled by a terrorist organization that is harboring other terrorist organizations. That government has not been recognized by the western world as the legitimate government of Afghanistan, although it could be argued that Joe Biden has tacitly recognized the Taliban as a legitimate government. But for now it's not official so one has to ask why spending you've marked for Afghanistan in Joe Biden's budget is not only still a budget item, but he's planning on spending more in Afghanistan than we did last year.

One could point to the recently released transcript of the conversation that Joe Biden had with former Afghanistan President Ashraf Ghani, to find justification for some spending. In that conversation, Joe told the former president that if he lied to the American people about the situation in Afghanistan with the Taliban, The United states would continue to provide air support to the Afghanistan military forces. It doesn't seem like that would justify an increase in spending but it could be interpreted as such.
Category: Undeniably Right Undeniably Right

Published: 27 August 2021

27 August 2021
I cannot decide how much of the current situation in Afghanistan is due to the sheer incompetence of the current administration, how much is due to the fact that it might be driven by political motivation, or if it is at the instruction of the cabal desirous of ruining America (George Soros and friends). In the grand scheme of things, which one is truest matters, but as we watched things unfold today (Thursday) this is the most disastrous moment in American history.

We know that the attacks could have been avoided. General Jack Keane and other military leaders have pointed out that the standard operating procedure for a situation such as is occurring at Kabul airport is to have a cordon around the exterior of the base that is controlled by your own military. Instead The United states has outsourced that to the Taliban. Because Joe Biden says we can trust them. Never mind the Taliban and others of their ilk subscribe to a strict interpretation of the Quran which says lying to your enemies is not only acceptable but expected. History proves they live by this principle. Any person with common sense should know not to trust them.
Category: Undeniably Right Undeniably Right

Published: 20 August 2021

20 August 2021
It would be very easy to write this week's column about the incompetency of the current administration. But even the liberals in the mainstream media are criticizing Joe Biden and his handling of Afghanistan, so why pile on? That would be too easy. Instead I'm going to relate a conversation I had earlier this week that I believe reflects why our country is headed down the wrong path.
About 15 months ago I was asked to put a book exchange in front of my office. I was more than glad to do so given that the library was closed and then my daughter had started a reading program while in high school that received national awards. I understand the joy and importance of being well read. since then, I believe we have had over 2000 books come through our exchange. It was everything from children's books to fiction to nonfiction. But not all of it was a good experience.
Category: Undeniably Right Undeniably Right

Published: 13 August 2021

13 August 2021
Joe Biden is once again proving that the only thing he is capable of doing well is lining the pockets of his family by selling access and providing favors. While I believe he is one of the most corrupt politicians in history, I think one group that he has no ties to is the Taliban. The way he has conducted the withdrawal of our troops from Afghanistan has resulted in one of the most disastrous situations in history.
Victory in Afghanistan was always going to be next to impossible. While there are many success stories in local communities and in helping women, the government there was always corrupt. Our efforts to help them build a nation and an economy were never going to succeed. Neither were we willing to do what was necessary to truly defeat the Taliban by following them into other countries and putting pressure on those countries to choose a side. You're either with us or you are with terrorism. Apparently Vietnam has been forgotten.
The disorderly withdrawal has resulted in exactly what we knew would happen. The Taliban controls the southern half of Afghanistan. They are requiring girls to register and they are forcing them to marry Taliban fighters. Women are no longer allowed to go to school or hold jobs as they did over the last decade and a half. Those who are known to be or seen as having helped the Americans are being killed. Beheading them is the preferred method.