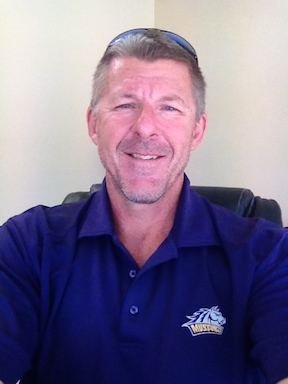 I believe what I say and believe I am right. Thus, the title of my column, Undeniably Right. Take it as you will, that I'm a conservative or I have a huge ego and believe I am always correct. Sometimes those things overlap, sometimes not.
Mike Rowse
Category: Undeniably Right Undeniably Right

Published: 19 February 2022

19 February 2022
This might be one of the more difficult columns I've written simply because there are so many directions in which my thoughts could take me. I was thinking about racism in America and how we hear the complaints that America is racist but we rarely hear solutions. The same tactic is being used with COVID-19. What happened when somebody tested positive? They were sent home and told to stay away from people. They were not given a treatment plan. I have said before and I'm more convinced now than ever, that this is part of the larger plan to divide us. The ultimate goal of that plan is to have complete control over us.
You may say that there is a plan to combat racism because of the laws that require minorities to be considered or to be given special opportunities. You might say that quarantining someone who tested positive is preventing others from becoming infected which in some weird way is a plan. But neither of those are plans to end racism or stop COVID-19. By using race as a determining factor in hiring decisions we are extending racism. By not treating people with existing drugs or holistic modalities, we have extended the life and run of COVID-19.
We know from history that tyranny can take hold by spreading fear and hatred. By getting the citizens to be suspicious or hateful of someone who might be different in some way. You can pick the demographic characteristic that you want to target. It has been done along religious, ethnic, gender, economic, and many other lines in history.
Category: Undeniably Right Undeniably Right

Published: 11 February 2022

11 February 2022
The Cancel Culture continues to roll. It doesn't matter who you are or what you do, if you do not toe the line, you will suffer the wrath of those that want to control everything we do or say.

Enes Kanter Freedom used to be in the NBA. The Turkish native has been in the league for about a decade and has been an above average player. He has also spoken out about human rights abuses in Turkey and China. The NBA never had a problem with his opinions about Turkey but the night he painted his shoes with a slogan about the abuse of the Uyghurs by the CCP, he was warned not to wear them during the game. He did not obey the league officials that now monitor every game to ensure compliance with league rules.

In fact, Kanter stepped up his efforts often appearing on cable news shows and podcasts to discuss China's human rights record and abuses. NBA officials had a problem; they wanted to shut him up, as they had former Houston Rockets Head Coach Daryl Moray when he criticized China and the league's silence on abuse. Moray was fired and hasn't worked in the league since.
Category: Undeniably Right Undeniably Right

Published: 07 February 2022

07 February 2022
This past weekend I made a trip that was reminiscent of my broadcasting days. Almost without exception, when I was broadcasting a game I would leave early enough on the day of the game to get there, broadcast the game, turn right around and come back. That made for some very long drives. But it also often give me time to listen to a lot of different broadcasts or books on tape. To keep up with the news and to form opinions about what was going on. It also gives you time to reflect or think about odd things especially when you're into the 20th hour of being awake and driving.
This past weekend coming back from one such trip to Steamboat Springs Co I got to thinking about an episode of deja vu that I'd experienced. On the trip up I stopped in Buena Vista. My cell phone had recommended a hotel named the Slackwater Inn. As I pulled in to the parking lot I recognized the hotel. Somehow I knew that the office was a detached small building around the South end of the motel. I had never been in Buena Vista. So why did I recognize it?
Category: Undeniably Right Undeniably Right

Published: 04 February 2022

04 February 2022
I know many of my friends are happy or taking some pleasure at the expense of Whoopi Goldberg. There is no doubt that she said some things that were ignorant but that is what she does. if you are one of those people who thinks she deserves what she is getting and wants her to be fired, you might be walking across the line of hypocrisy.
Let me first say that there is some bit of truth in what she was trying to explain although I think her motives and understanding are flawed. My interpretation of what she said had to do with the Jews being exterminated in Nazi Germany. The Germans certainly identified the Jews as a race as have many people. The Nazis through their propaganda certainly identified them as a race. But the Holocaust was not limited to the extermination or enslaving of Jews. Many people were put in camps where they were used as slave labor until they died or were exterminated because they could not be used as slaves simply because of physical deformities or mental conditions. So without knowing why, she was correct to say that the Holocaust was not solely about race.
Category: Undeniably Right Undeniably Right

Published: 28 January 2022

28 January 2022
A recent poll conducted by Rasmussen and the Heartland Institute found widespread support among Democrat voters for discriminating against those that have not gotten a COVID-19 shot or question the efficacy or safety of these shots. This includes forced home arrest, putting them in camps, or sending them to jail. It also included removing children from their homes. Canada has already passed a law that will put people in jail for exercising their right to free speech and administering mental health care to transgenders. Quebec passed a law that says those who have not been vaccinated or have not received the booster must stay home. Further, they can go to a store but must be accompanied by a health warden who will ensure that they only purchase prescription drugs and food necessities. They cannot purchase cleaning supplies, light bulbs, clothing or anything else.
This might sound to some of you like Nazi Germany or communist China. You would be correct in making that comparison. Germans, prior to Nazi takeover of the government, were already having serious discussions about and implementing programs that would help to rebuild their population which was devastated by World War I. This included discussions about health and racial purity and the need to have a healthy population. The Nazis only took this discussion further and built upon policies that were already in place. But understand similar discussions were happening in America, Great Britain, and other countries around the world.