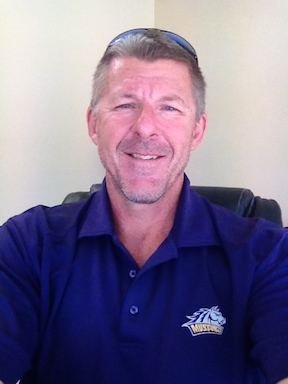 I believe what I say and believe I am right. Thus, the title of my column, Undeniably Right. Take it as you will, that I'm a conservative or I have a huge ego and believe I am always correct. Sometimes those things overlap, sometimes not.
Mike Rowse
Category: Undeniably Right Undeniably Right

Published: 19 July 2021

19 July 2021
Anyone that thinks we are not headed for a tyrannical form of government, whether it be a tyranny light (socialism) or tyranny heavy (communism) has not been paying attention. For quite some time our politicians have, at best, skirted around the limitations put up on our federal government by the Constitution and related documents. Now it seems they are completely ignoring it.
Four a couple of weeks, Joe Biden and social media companies have been at odds. It's strange since Facebook, Instagram, Twitter, Google and other big tech companies have done the bidding of the far left for quite some time. Joe Biden has now said social media is responsible for killing people because they are allowing 'misinformation' to be disseminated upon their platforms. Biden believes that legitimate discussion and publishing of scientific facts about vaccines or the seriousness of the delta variant, is misinformation.
Even though these social media platforms will remove posts or put a Fact Check article with a post that meets the administration's definition of misinformation, it's not enough for the Biden administration. Joe Biden called this past weekend for social media companies to not only remove the articles, but to also ban anyone who shares them. It seems to me that if it's science, then open and honest debate is necessary. If any of that debate is censored, it becomes propaganda.
Category: Undeniably Right Undeniably Right

Published: 12 July 2021

12 July 2021
If you listen to the radio show you know that I have concerns about where the police reform movement will ultimately take us. It is highly likely, in my opinion, that many of these people defunding the police and calling for a complete overhaul of the current system of public safety want a national police force. The move by the capitol police to open field offices might be the next step and indicate which entity will take control or the lead in this movement.
If you would like to see a little preview of what a national police force would look like, especially at the control of a federal body heavily influenced by politics, just take a look in Michigan. Attorney general Dana Nessel announced last week that the Michigan State Police will be investigating those who are making claims about the integrity of the Michigan election process. The attorney general said that a Republican led Senate committee issued a report saying, that while they did find areas of concern, they did not find systemic fraud in the election process. That is significant in the way they phrased it, since a federal judge found that the Michigan Secretary of State overstepped the bounds of authority in dealing with absentee ballots. There may not have been systemic fraud but the evidence is that there were votes counted, potentially enough to reverse the election results, that should not have been counted
Category: Undeniably Right Undeniably Right

Published: 09 July 2021

09 July 2021
It seems these days that all too often the media wants to focus on people they claim to be victims. These people who all too often do not take personal responsibility for their actions but rather blame others for their predicaments are celebrated in the media. They are held up as heroes. I wonder why we don't celebrate those that take responsibility for their actions demonstrating humility and grace in the process?
No doubt you have heard about the US Olympic team hammer thrower and her behavior on the medal platform during the playing of the national anthem. She said she was offended by the U.S. flag and national anthem and her actions demonstrated her disregard for our country. She has been celebrated for her strength and courage. She should not be. She should be held responsible for her actions to prove her claims, and you can disagree with something and still show class and grace.
Take the example of Sha'carri Richardson, also a US track and field athlete with Olympic aspirations. Richardson is one of the fastest women in the world and recently won the 100 meter race at the US Olympic trials. She is a favorite to win gold in Tokyo. At least she was. It just so happened that she tested positive for marijuana which is still a substance banned by the International Olympic Committee and the world anti-doping agency. Richardson was suspended for 30 days which meant she would not be eligible to run in her feature race at the Olympic Games.
Category: Undeniably Right Undeniably Right

Published: 02 July 2021

02 July 2021
As we prepare to celebrate our nation's Declaration of Independence from a tyrannical government, many of us begin thinking about what this country stands for. It is especially important now as many of the institutions and principles upon which this country was founded are under attack. It is much more acceptable in political, media, and "progressive" circles to denigrate this great country and its history.
It is popular among these groups to tear down anyone with whom they disagree and to celebrate those that show disrespect for our country. These people claim to celebrate diversity and openness but their actions scream intolerance. At least for America. If you are a government that closes down media outlets because they are critical of your policies and actions, that's acceptable. If you are a government that enslaves certain demographic groups, putting them in reeducation camps, that is acceptable. Because secretly they admire the ability to do these things. Many of them have turned our educational system into indoctrination centers.
There are many things that differentiate most Americans from the people in the political and media class and their friends. But I would say that the biggest difference is on how we view America and its history. If you listen to those on the far left side of the aisle they do nothing but preach tenets such as victimization. They do not believe that the individual, especially if that person is a member of a minority group, has the ability to succeed on their own. Oftentimes it is because of what they claim to be institutional road blocks to success. As you know, if there are institutional reasons, the progressives were the one to put those in place.
Category: Undeniably Right Undeniably Right

Published: 25 June 2021

25 June 2021
Kamala Harris is coming to the border. Of course, it has nothing to do with the fact that Donald Trump is going to be along the border with Texas governor Abbott next week. It has nothing to do with the pressure being put on her by Republican politicians along with some Democrats like Representative Cuellar. the official explanation is that this government determined this was the best time based upon several factors. You citizens don't need to know what factors those were.

Joe Biden says Kamala is doing a fantastic job as the border czar. It's interesting that he would say that. When he was tasked with dealing with border issues when Barack Obama was in the White House, he left a European junket to come to the border the very next day. He didn't accomplish anything but at least the optics were much better than his second in command.

Why El Paso? That is really safe part of the border. it will provide some easily staged photograph opportunities that will downplay the reality of the border and fit the narrative being pushed by this administration and their friends in the media. She will not visit the migrant camp located at Fort Bliss even though it will be a few hundred yards away from her plane. That would be an opportunity for her political opponents to ask why these camps are any different from the ones that existed under the predecessor and were widely criticized by the Democrats. They may have to answer questions about the assault on children and women that are occurring in these camps. We can't have accountability, now can we?

I will give credit to Representative Henry Cuellar, D-TX for standing up to his party's leaders and criticizing Kamala Harris for not coming to the lower part of the Rio Grande border. He correctly points out that is where the majority of problems exist with not just the tremendous number of people coming across the border illegally but the rampant drug runners and human traffickers that are among them.