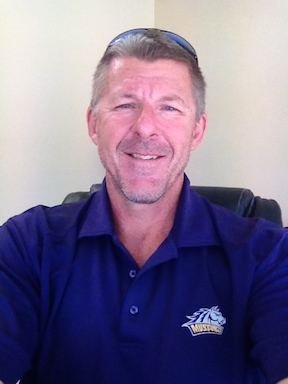 I believe what I say and believe I am right. Thus, the title of my column, Undeniably Right. Take it as you will, that I'm a conservative or I have a huge ego and believe I am always correct. Sometimes those things overlap, sometimes not.
Mike Rowse
Category: Undeniably Right Undeniably Right

Published: 14 May 2021

14 May 2021
I believe it was last week's radio show when I discussed Joe Biden's address to Congress and the country outlining his plan to ruin America. Only about 11 million people tuned in to watch the address. That number is significantly less than President Trump got for any similar speech by a factor of three. In fact, Trump regularly attracted audiences of over 40 million viewers. Presidents Obama, Clinton and Bush regularly attracted at least twice as many viewers. How does this happen when Joe Biden received over 80 million votes in the presidential election? That's more than any other president has received before so you would think if he's so popular more people would want to tune in to see what he's going to do for us.
I have watched and looked for all of the posts on social media from my progressive friends that voted for Joe Biden their support his policies. I regularly saw them post things about Donald Trump while he was president but so far they are eerily quiet about the actions taken by their candidate. In fact when I ask some of them to name at least one specific thing Joe Biden has done that they like they are silent.
In fact to the contrary, I have seen several that were particularly vociferous in their opposition to President Trump posting their frustration with Joe Biden and what he is doing to this country. To be sure, they are very specific in the things they do not like such as the out of control spending, high unemployment, proposed tax increases, and high gas prices.
Category: Undeniably Right Undeniably Right

Published: 07 May 2021

07 May 2021
You may have heard the old adage regarding teaching your kids about socialism: when they come home from Halloween trick or treating, take 50% of their candy and give it to someone else. There are various versions of this lesson that I'm sure you're familiar with. Georgia is now taking that to the proverbial next level.

A little background here: there has been growing momentum to pay college athletes. As usual it is a very small minority of people, they could actually make money off of their name image and likeness. A few football programs like Alabama, Clemson, Florida State, and others make a lot of money in football. There are some schools, like Gonzaga or Kentucky, they make a lot of money off of men's basketball. One or two schools make money off of women's basketball. But the vast majority of college level athletic teams do not make money. Paying athletes, who I have argued are already paid when they get a scholarship, would be a tremendous burden on already strained athletic department budgets.
As a practical matter, how many student athletes would actually make a lot of money off of promoting products or selling T shirts? I would be surprised if 5% could do so. My solution has been to pay all student athletes the same rate that any student is paid for a work study job. Generally, student athletes cannot hold down a part time job during their respective seasons. Most of them are limited to 24 hours a week practice time. If you pay student athletes the same as your paying the kids that work in the library, that would seem to be equitable. But of course, there are people who know better and look at that 5% as the norm.
Category: Undeniably Right Undeniably Right

Published: 30 April 2021

30 April 2021
Let's start off with some random observations and thoughts regarding Joe Biden's speech on Wednesday night. We've been led to believe that Joe Biden is the most popular president in history having received around 80 million votes, more than any other presidential candidate in the history of this country. Yet, only 11 million people watched his address to the nation. You would think that's such a popular president would garner a lot more viewers. By comparison President Trump regularly exceeded 40 million for his presidential addresses to Congress and the least amount of viewers was 35 million last year.

The Hodge twins reviewed the likes and dislikes that videos of Joe Biden's address got on YouTube, primarily on the channels run by the liberals favorite news broadcasters like CNN, NBC, CBS, and so on. The dislikes regularly exceeded the likes by a factor of at least two to one. that just doesn't make sense does it? With such a popular occupant of the White House, you would expect it to be at least the exact opposite. It must be some vast right wing conspiracy to discredit Joe.

What happens after somebody is offended? I've been wondering this for a long time because we have such a strong reaction as SoC to remove the offensive behavior from the public realm. But what has happened to those people who were offended? Do they suffer an injury, either physically or mentally? Or did they move on with their life not suffering any significant consequences? Other than their self-inflicted victimization.
Category: Undeniably Right Undeniably Right

Published: 23 April 2021

23 April 2021
I don't normally talk about local issues on the radio show or in my columns primarily becausr the radio show is heard in Southwest New Mexico and southeast Arizona and the columns are read by people that don't live here. No if the underlying issue is germane to people in other communities I'll talk about it. And that might be the case with today's topic.
Road construction in Silver City is causing a lot of delays. It amazes me how many people cannot or will not adjust their schedule to allow more time to get to their destination because of the delays they will experience along their route due to the construction. This results in a lot of people taking alternate routes or ignoring traffic laws and driving around barriers. We also see people speeding and ignoring traffic control signs because they are late.
You may have seen a lot of discussion about construction on Ridge Rd and the closing of an 'alternate route' being used by many people to avoid the construction. That so called alternate route ran through La Plata Mobile Home Park. The road connecting the park to Ridge Rd was recently blocked by the owner of the park. The reason was that many people driving through the park were speeding, running stop signs, passing slower vehicles, and creating dangerous situations for park residents.